Dimmable Optic 8+ Nextgen is for growers who want the very best results possible. The NextGen Optic 8+ is not only 50 watts more powerful but also more refined in every way featuring the best of the latest in quality high yielding LED technology that's proven to deliver industry-best results and making a major statement with your boutique bud.
        1 special feature that Optic 8+ Nextgen possesses is Spectrum control, so whether you're in VEG or Flower you will have the control to add more Blue Light, Red Light, or White light from the 3 independent front-mounted dimmers. Spectrum control puts you in a very elite class of growers, so you have more precision control to recreate mother nature indoors. 8 of the most proven high yielding COB LED Chips the CREE Xlamp CXB3590 mounted with Solderless COB Holders and protected under our biggest ever 120-degree lenses. 
The 3 biggest improvements with the new Optic 8+ is #1 the controller ports, #2 the bloom enhancers upgrade adding 50 more watts plus Cooling system upgrade #3 the new XL 120 Degree wide beam lenses with Stainless stell soderless cob holders.
          You can now add the Optic LED 7" Touchscreen Master controller to take your grow to a whole new level that very few growers get the opportunity to operate at. You will have the Automated Sunrise and Sunset feature which is very easy to set up and have a lot of benefits. The automated sunrise saves you a lot of power on the light fixture and with air conditioning costs. Most importantly your plants will love you even more and you will instantly see signs of less stress and more robust growth.
The New NextGen Bloom Enhancer array is absolutely amazing! All new everything, loaded with 5x as many LEDs from Samsung & CREE and now driving at 100 watts of power bringing total fixture max power from 500w to 550w. The New X pattern design with double rows spreads the special light from these bloom enhancers all across your garden. Optic 8+ NextGen is highly refined and it will take your crop quality and yields to the next level.
Patented Pending Optic 8+ NextGen 550 watt Dimmable LED Grow Light delivers a highly refined more powerful version of the flagship Optic 8+ from Optic LED. 
Recommended Coverage area & hanging height :
Hanging height:120 degree LENS for 4x4
Veg:      24"-30"         (.6m - .75m)

Flower: 16"-20"          (.4m - .5m)
120 degree LENS for 5x5
Veg:      24"-30"          (.6m - .75m)

Flower: 18"-24"          (.4m - .5m)
Optic 8+ NextGen Components:
Max Power: 550 watts
HID equivalent: 1150 watt DE HPS
Bloom Enhancer Array:
Red LEDs: CREE XPE 660nm Deep Red LEDs - 16 pcs
Blue LEDs: CREE XPE 460nm Royal Blue LEDs - 8 pcs
White LEDs: Samsung LM301H Horticulture Series LEDs - 144 pcs
Ultra Violet: UV LED chips - 2pcs
Infrared: IR LED chips - 2 pcs
COB's: USA MADE CREE COBs
8 Total CREE Xlamp CXB3590 COB LEDs

6 x 3500k Daylight White CXB3590 COB LEDs

2 x 5000k Cool White CXB3590 COB LEDs

Each COB is 137w max & under driven

 

 @50w max at full power
COBs: 8 Units USA Made CREE XLAMP CXB3590
Optics: 
Bloom Enhancers: Primary & Secondary 120 Degree Lenses
COBs: 120 Degree Lenses 
Drivers:  3 Commercial Grade Meanwell Dimmable Drivers (Industry Best)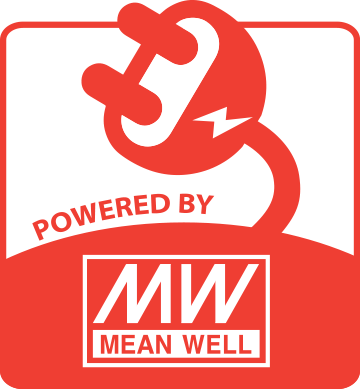 Thermal management: 9 x cooling fans, slotted housing & overbuilt Aluminum fin heat-sinks.
COBs: USA Made CREE XLAMP CXB3590
COB Holder: Solderless COB Holder
Optics: COBS are outfitted with high-quality 120-degree glass lens standard.  Glass Lens Directs light downwards, magnifies par, and increases canopy penetration by up to 200%. 
Spectrum: Full Spectrum + UV & IR
Spectrum for VEG - VEG Dimmer @100% & Bloom Dimmer @10% - only the COBS on. VEG Dimmer Controls the two 5000k COBs which gives you more blue light and two 3500k COBs. 
Spectrum of COBS only @ Full Power - Veg Dimmer@100%, Bloom Dimmer@100% & Bloom Enhancers Off. (Used in VEG & Flower)
Spectrum of Far Red Bloom Enhancers that include Ultra Violet & Infrared
Spectrum on OPTIC 8+ @Full Power - All 3 Dimmers @100%
The Spectrum for Optic 8+ is well balanced and tuned for the best possible crop quality and to be able to run extremely high light intensities resulting in significantly higher-end yields. This Chart shows the Spectrum when the light is at full power, however, you will have Spectrum control and will be able to adjust the light adding either more RED light or Blue Light depending on what phase of the grow you are at. 
Recommended Coverage area & hanging height :
Veg: 6' x 6' @30" 

Flower: 4' x 4' @18"- 24" (1.2m x 1.2m)

or 5' x 5' (1.5m x 1.5m)
Recommended hanging height:
120 degree LENS for 4x4
Veg: 24"-30"          (.6m - .75m)

Flower: 16"-20"     (.4m - .5m)
120 degree LENS for 5x5
Veg: 24"-30"          (.6m - .75m)

Flower: 18"-24"     (.4m - .5m)
Light Controls: 3 Dimmers and 2 Power Switches
Dimmability: 3 Way Dimmability
VEG Dimmer: Controls 4 COBs: Two of the 5000k cool white COBs & Two 3500k daylight white COBs.
BLOOM Dimmer: 4 Corner COBs: Controls four daylight white 3500k COBs.
BLOOM ENHANCER Dimmer: Controls the bloom enhancer array.
Switch#1: COBs ON/OFF (Turns all 8 COBs on)
Switch#2: Bloom Enhancer ON/OFF
Switch #1 & Switch#2: ON (Full Power)
NEW! Par Meter Testing Data Q4-2020
PPFD @15" Hanging Height: 1,000.31